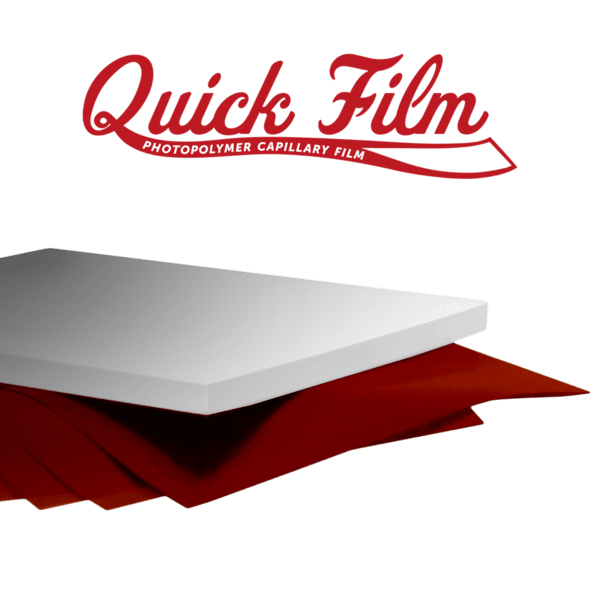 Chromaline Quick Film - Photopolymer Capillary Film

New to screen printing? Quick Film is one less messy thing to handle.
Do you only make an occasional screen? Quick Film has a 2-year shelf life.
Different people make your screens? Quick Film provides consistent results since every sheet is the same thickness.
In a hurry? Quick Film eliminates preparation steps and dries faster than liquid emulsions.
Quick Film is a pure photopolymer capillary film for the textile printing industry. Quick Film can be applied traditionally, or it can be easily laminated with any Chromaline textile emulsion. Quick Film is fast, clean and consistent!
Color: Red
15" x 17" Sheets
40 Microns - from course to thin mesh
Control Quality
Quicker to Press
No Pinholes
No Waste
2 Year Shelf Life
Use with a Plotter Cutter

What Customers Say:
"I'm just starting out, so I love that it's one less thing I can't spill."
"Thanks for showing me how to eliminate printing film positives."