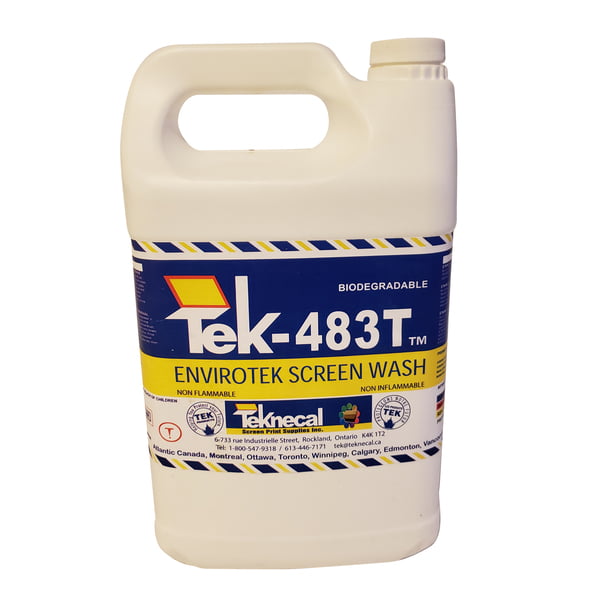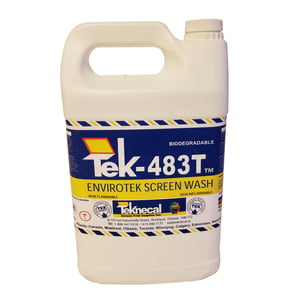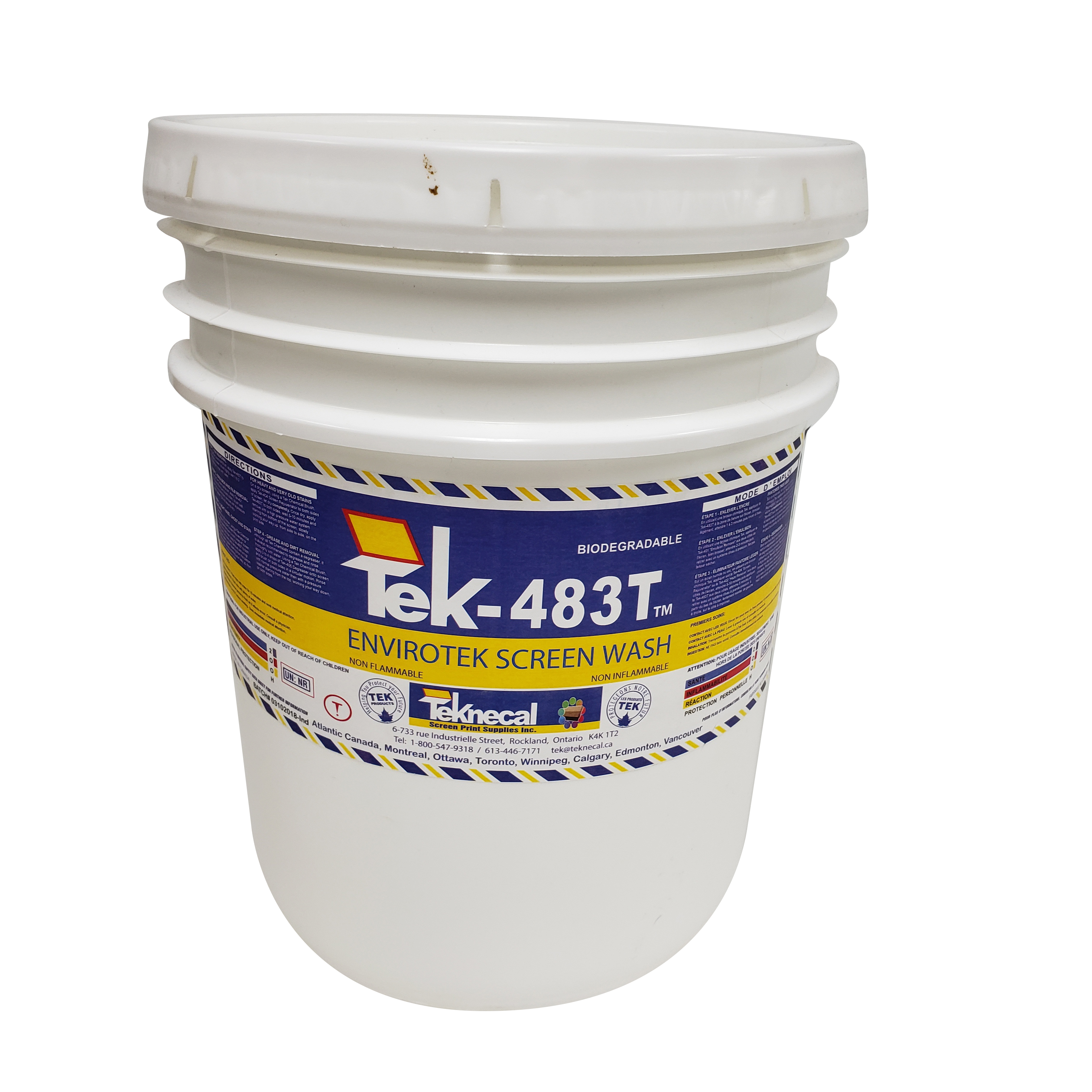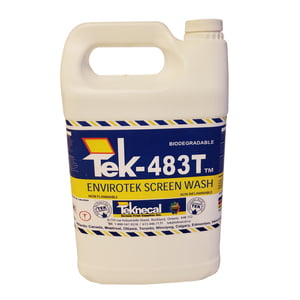 Teknecal Screen Wash TEK-483T
Powerful, odourless ink degrader for textile screen-printing inks.
Envirotek screenwashes are biodegradable, 100% water-soluble, non-flammable ink degraders manufactured for the removal of textile-screen printing inks.
Application:

Our screenwashes are effective, all-purpose ink degraders specifically formulated to remove the toughest of textile screen-printing inks. They can be used on UV, epoxy, plastisol, conventional, and solvent-based inks as they are made with a degreasing agent that produces a clean and oil-free screen after rinsing. The continuous use of our Envirotek screenwashes will increase the life of your screen fabrics and squeegee blades.
Procedure:

For a more efficient cleaning, card off excessive ink from the screen. Spray an Envirotek screenwash of your choice to both sides of the screen. Using a soft-bristled brush, gently rub it in a circular motion, allowing enough time for the ink to solubilise. Thoroughly rinse both sides with a pressure washer, starting from the bottom and working your way up from side to side. If any ink stains remain, a second application may be required. Wait 3 to 5 minutes and pressure wash the screen a second time. Degreasing is not normally required, except when using capillary films.